Info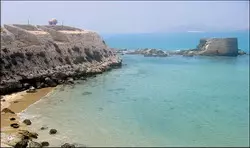 Andalusia borders with Extremadura and Castile-La Mancha in the North, the Mediterranean and Atlantic Ocean in the South, Murcia and the Mediterranean Sea in the East, and Portugal in the West. Andalusia covers 17.3% of Spanish territory, 87.268 square km in total. It is more than twice larger than Denmark. People in the region speak Andalusian Spanish, the second most commonly used dialects in Spain. It differs from Standard Spanish in many respects as well as from the northern dialect.

The diversity of the landscape makes Andalusia very beautiful. Landscape consists of snow peaked mountains, deserts, grass lands and world class beaches. The highest mountain peak reaches a height of 3,481 meters. There are two national parks: Sierra Nevada and Donana. More than a fifth of Andalusia is protected from tourists, but Sierra Nevada is open to the public. The climate of the region is Mediterranean mainly. The annual average temperature is 17°C.

Andalusia is composed of eight provinces: Cordova, Granada, Jaen, Seville, Huelva, Cadiz, Malaga, and Almeria - all named for their chief cities. Each of these capitals remains of their monuments, historical places (cathedrals, churches, monasteries and fortresses). The most magnificent are Granada's Alhambra palace and Seville's cathedral, the largest Gothic structure in the world. Andalusia offers diverse kinds of rest, so it is now one of the most popular tourist destinations in Europe.
Photo is published under the public license: Mossaig