Working at home saves fuel in Spain
Hot holidays in Andalusia, Malaga, on the Costa del Sol and in the vicinity of Seville, are reaching its peak. However, the editorial office of privet-andalusia.ru decided to distract from the tourism theme and to pay attention to work. And they managed to discover several surprising facts.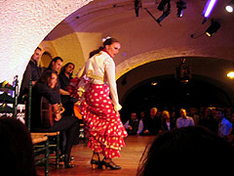 Flamenco Congress will be held in Seville
The congress will be held at the convent of Santa Clara in Seville. The program of the Congress includes three specialized seminars, industry meetings and round tables.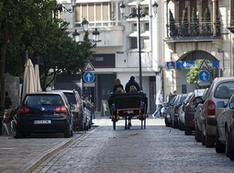 The streets of Seville are turned into scenery for a new Cruise-Diaz film
Filming of a new romantic comedy 'Knight & Day' with Cameron Diaz and Tom Cruise begins in Seville, the capital of Andalusia.
Bonfires of the Feast of Saint John are about to be kindled in Andalusia
Every year at midnight of 23 June, citizens and guests of Andalusia celebrate a spectacular feast, the Night of Saint John (La noche de San Juan).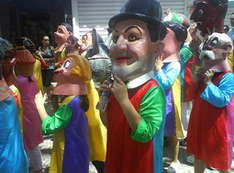 San Bernabe Fair is taking place from 8 to 14 June in Marbella, Andalusia
One of the main holidays of Marbella, San Bernabe Fair ( Romeria of Saint Barnabas ) is being held during the whole second week of June 2009.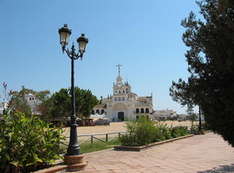 The Pilgrimage is to begin in El Rocio, Andalusia
The Pilgrimage of El Rocio is taking place in 1 June 2009.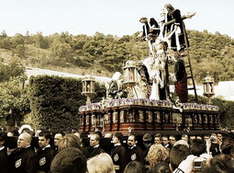 Semana Santa in Andalusia will be celebrated in a typically big way
The officials of Andalusia assert that quantity of hotel reservations for Semana Santa (Holy Week) is about to achieve the level of last year.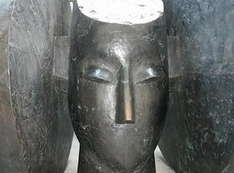 Manolo Valdes represents his 'Art in the Street' in Malaga, Andalusia
Seventeen sculptures created by Spanish sculptor Manolo Valdes are exhibited in Malaga, a municipality of Andalusia, on the street called Calle Larious.