Andalusia Travel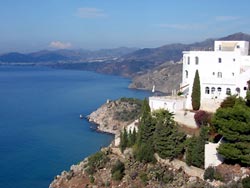 Andalusia — a place of fiery flamenco and bullfights. Our Andalusia travel guide will help you to get acquainted with this unique region of Spain. You will be astounded by a picturesque combination of bright-blue sky, gold beaches, hot and tender sea. It's a homeland of torero and temperamental Carmen. Spending vacation in Andalusia becomes more and more popular every year. At the time of your Andalusia travel you'll have a great opportunity to visit the most interesting cities - Granada and Cordoba, Seville and Cadiz, Rondo and Malaga – within couple of days.Everyone likes Andalusia: women don't resist compliments; men do not stay indifferent to bullfight, secretly dreaming of becoming its direct participants.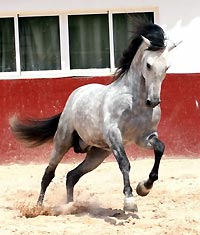 During your Andalusia travel everything can attract your attention - good wine, cookery, folklore, the unique nature with numerous national parks. Thanks to a rich history of Spain, the region is traced in monuments. Fascinating architectural constructions are the sights and treasures of Andalusia. It is hard to find big cites here - small, silent villages make especial character of Southern Spain. If you go to Andalusia travel, its aboriginals will share with you a culture of the region, own dialect, and the old traditions of Spain.

Well, if you have a desire to travel in Spain, we offer to get acquainted with Andalusia more closely. Description of the region's provinces, cities and main sights, and offers of vacation rentals and hotel apartments – all of this information you'll get with help of our Andalusia travel guide.

Photos are published under the public license: Jessy (pixelio)
Costa del Sol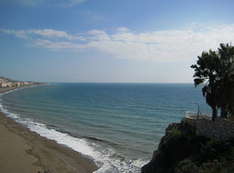 Costa del Sol (that is from Spanish "Sun Coast") is one of the most popular tourist destinations for Andalusia travel. The region spreads...
Costa del Sol >>
Events in Andalusia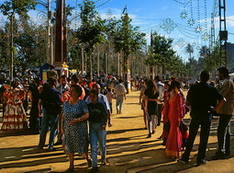 Andalusia is a region with a hot climate and, perhaps, therefore it is inhabited with passionate people. Many know Spaniards as honest workers but...
Events in Andalusia >>
Granada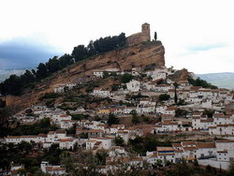 Granada is the capital of the province Granada in the autonomous region of Andalusia. Granada is situated at the foot of the Sierra Nevada...
Granada >>
Seville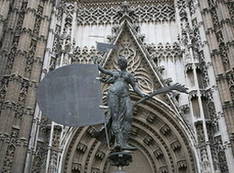 Seville is a city in the South of Spain. It is the capital of Andalusia. The city is the cultural, artistic and financial center of the region. One...
Seville >>

Malaga
Malaga, the capital of Costa del Sol, was founded 3000 years ago by Phoenicians. The city is washed by the Mediterranean Sea from one side and...
Malaga >>
Fuengirola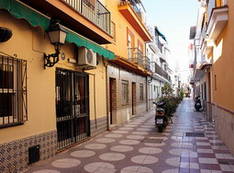 Fuengirola, that is by far one of the most popular tourist's destinations in Malaga province, is situated on the coast of Andalusia just 20...
Fuengirola >>
Costa de la Luz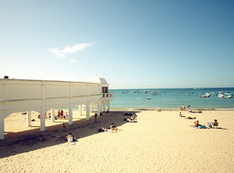 Costa de la Luz occupies the western part of Andalusia, the shore of Huelva and Cadiz provinces. It is situated on the coasts of the Atlantic Ocean...
Costa de la Luz >>
Ronda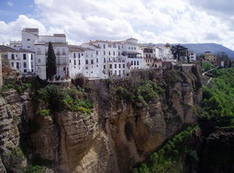 Ronda, an ancient Andalusian city, is located in the province of Malaga 100 kilometers from the province's capital. Ronda is situated in a...
Ronda >>
Nerja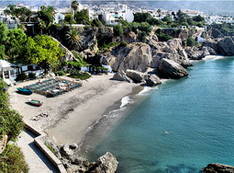 There is no doubt that Nerja is one of the best places to stay during your travel through Andalusia. The town of Nerja is situated in the South of...
Nerja >>
Login
News
30/07/2012
Music Festival 2012 in Santander
Popularity of the festival in Santander is truly enormous. Almost all musical performances are broadcasted live on Spanish national radio, while TV broadcasts it for the whole world. It is worth noting that thanks to the International festival Santander will be officially declared a European Capital of Culture in 2016.

26/07/2012
Non-stop shopping in Madrid
Last week Madrid authorities prepared excellent news for the shoppers, who prefer to go shopping on weekends and holidays. From now on all kinds of shops will be able to open on any day of the week and work 24 hours a day!

16/07/2012
Working at home saves fuel in Spain
Hot holidays in Andalusia, Malaga, on the Costa del Sol and in the vicinity of Seville, are reaching its peak. However, the editorial office of privet-andalusia.ru decided to distract from the tourism theme and to pay attention to work. And they managed to discover several surprising facts.


RSS
Newsletter
Vacation in Andalusia
Recreation in Andalusia is literally filled with exotics. Seville, Granada, Cordoba - these cities with a rich history inspired many Spanish artists, including the famous Picasso. Picasso was born in Malaga, Andalusia. That is why it is considered good form for almost every villa or hotel in Andalusia to have the reproductions of the paintings of the genius artist in their rooms.
<![if (IE 6)]> <![endif]>